Most of you might have heard about agar or learned about it in high school in your biology class. Agar essentially allows microbiologists to grow as well as examine certain microbes so that they can grow into certain specific species. In this article, we are going to talk about how to use agar in mycology study, mushroom cultures and cultivation and how to use agar for mushrooms.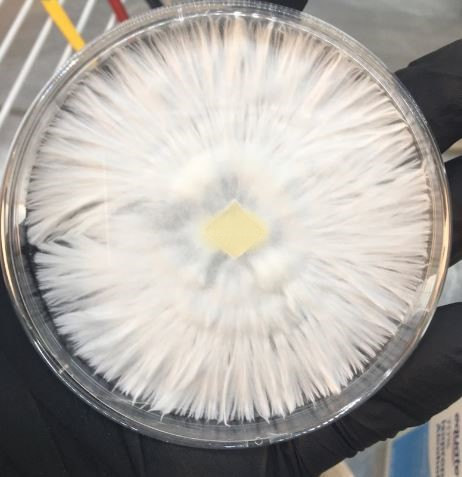 What is Agar?
Agar is essentially made from a red alga and is majorly used as a setting agent in the case of desserts. They are also used as a thickener for soups and ice cream. Agar, as the term refers to the culture media, is essentially a substrate containing all vitamins and nutrients to grow several organisms. As it dates back in history, Agar media was primarily used for growing microbes. Moreover, originally a Japanese innkeeper named Mino Tarzaemon first identified its properties in 1658 after noticing how his seaweed soup gelled after being left out overnight. Despite this, it wasn't used as a firm media for microbiology until the latter part of the 19th century. German microbiologist Walther Hesse first recognized its application in 1882 after his wife, Fannie Hesse made the proposal.
Choosing the Right Type of Agar
Agar comes in various varieties, each with unique qualities that might influence the morphology and growth of fungi. One popular medium for cultivating fungi and agar recipe for mushrooms is potato dextrose agar (PDA), which is appropriate for any mushroom growing a variety of fungal species. To grow, some fungi may need more specific media, such as malt extract agar for some molds or Sabouraud agar for yeasts which is the best agar recipe for mushrooms. Therefore, it's crucial to do your homework and pick the right kind of agar for the particular fungus you're working with.
Agar Plates
Agar is quite easy to obtain from any kind of departmental store or grocery. The addition of nutrients along with sugar is essentially required nutrient agar for the healthy production of mycelium. One of the most commonly used and best mushroom agar recipesso as to cultivate mushrooms and know about Mycology is through Malt Extract Agar, where the mushroom is placed on Petri dishes.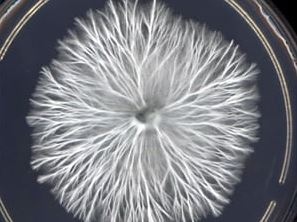 Culture Slants
Another method through which you can store mushroom culture is through the process of culture slants. Here the process is the same as agar plates; however, test tubes are used instead of Petri dishes. Now the test tubes are used in such a way that the agar is solidified at an angle, and hence the term slants are used.
Essential for the study of mycology culture, slants work as better containers as they are visible even after a long period of time.
Sterilization Protocol
The following are sterilization protocols you must follow when working with agar. So let us have a look at it.
Hygiene
Essentially before you transfer the cultures on agar, it is important that you take all hygiene factors into consideration. Try to properly clean all your fingernails, handwash, and shower before you start working with the agar cultures.
Flow Hood
It is important that you pour the agar in a still-air box, as pouring agar in the open air would result in contamination.
Air Flow
Air consists of various particles which would significantly contaminate agar. Therefore, it is important that you turn the ventilation off in your home and then close the door before you move ahead to pour the first agar powder into the dish.
Use Gloves
Try to wear gloves before you handle agar. At any time they exit the SAB or flow hood, you should clean them with a disinfectant or isopropyl alcohol.
Air Particles
Before you operate on the agar media, try to mist the air in your work area with that a proper disinfectant and alcohol. Thereafter the droplets would attach to the air particles, thereby getting the agar dishes contaminated.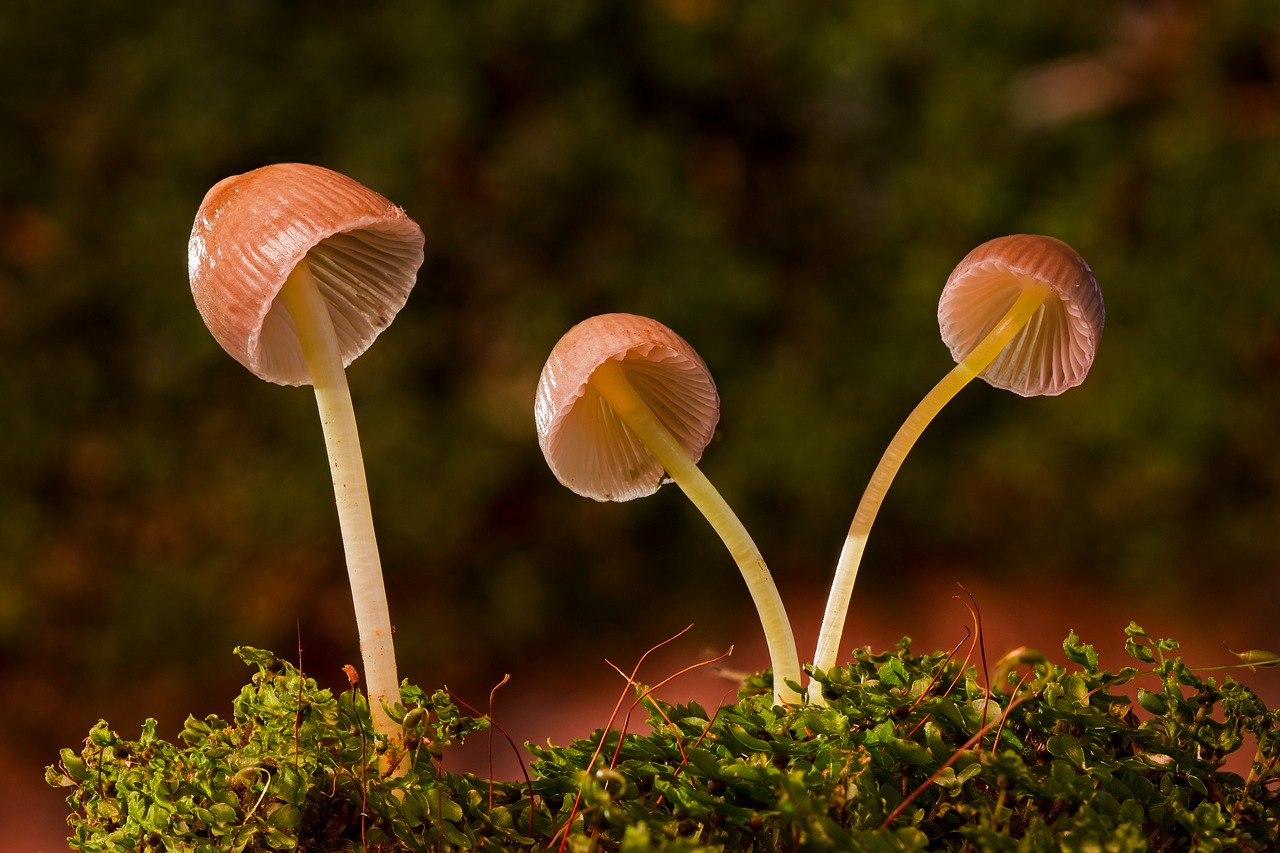 Wiping Down Things
Try to disinfect all surfaces or items near your work area before you move ahead with the process of transferring.
Requirement of Laminar Flow Hood for Mycology
For sterile culture operations, a laminar flow hood is regarded as an essential piece of equipment in mycology, the study of fungus. It generates a stream of filtered air that assists in preventing contaminants from getting into a culture jar or petri dish, which is necessary for the healthy development of fungus. A laminar flow hood can improve fruiting success rates and aid in avoiding disease and spoiling. It is not necessary for all parts of mycology, though, as some strains can be produced without it, and other methods of sterilizing can be used. The utilization of a laminar flow hood ultimately depends on the resources and ambitions of the individual.
How to Transfer The Cultures on Agar
The following are some of the things you need to transfer the cultures on agar:
A sharp knife or a scalpel
A steady flame can be a source of blade sterilization.
A masking tape
A proper culture of mushrooms or a syringe
How to Inoculate Agar Plates (Process of Transferring Cultures)
The following are certain steps you need to follow while transferring culture
Clean the Dishes or Slants
The first step is to clean the dishes as well as the slants with that alcohol. Next, try to ensure that the scalpel you would be using, your hands, and all other tools is properly cleaned. Now try to wear a proper nitrile glove as well as a mask to keep things sanitized and prevent any kind of contaminants from landing on a fresh plate.
Setting Up the Dishes
Firstly, try removing the masking tape. Then place the dishes side by side through a flow hood. Now, it would be easy to set a new plate on the opposite of the hand you are working on.
Sterilize the Scalpel
Try to sterilize the scalpel with heat so that it turns really hot. Now this needs to be done in between each of the transfers you make, so you have to ensure that the flame should be lit up. You can easily do this with an alcohol lamp or use a shot glass that is filled with running alcohol. However, make sure that the shot glass is placed carefully and does not tip over when it is burning.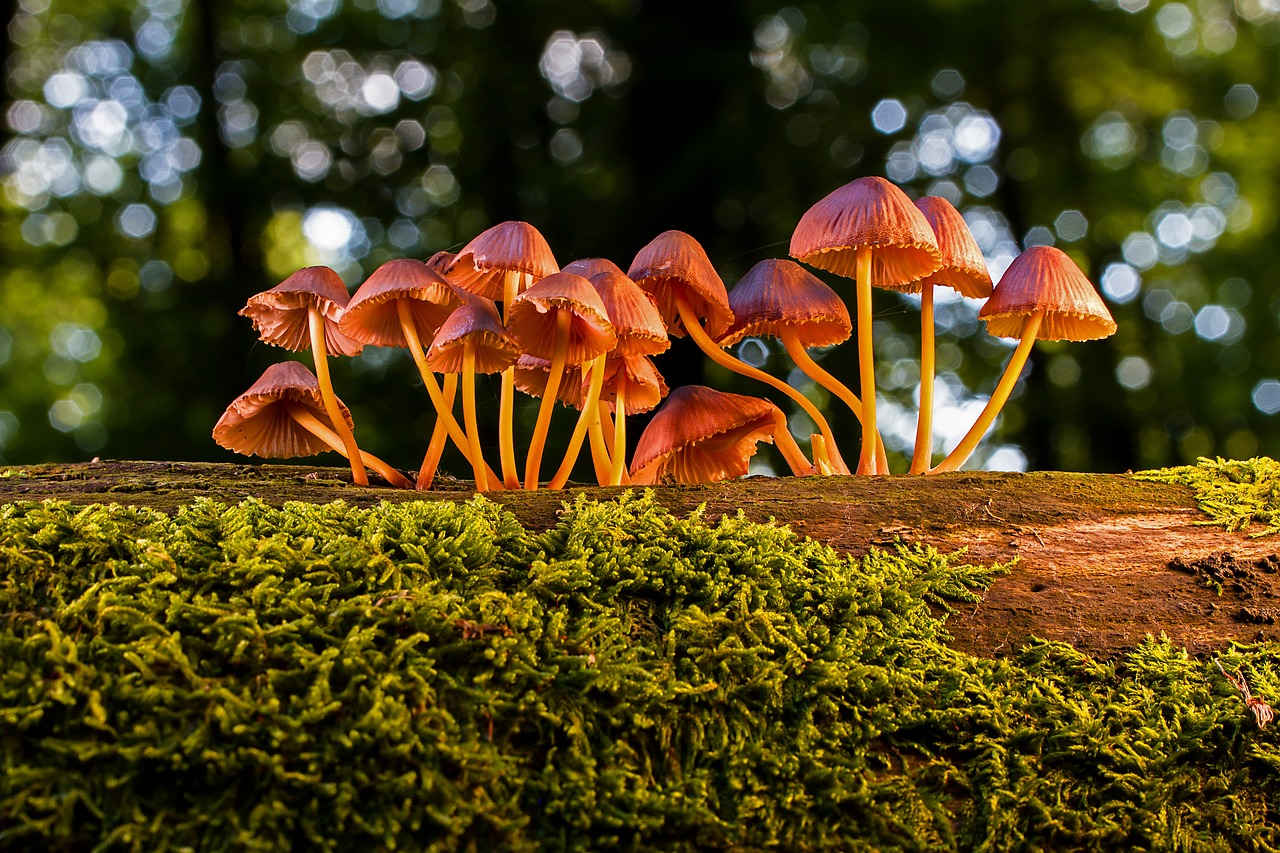 Cooling the Scalpel
After you have heated the blade of the scalpel, make sure to dip it into the agar on the other dish so as to cool off. Try to lift the agar dish now. Make sure that you do not make contact with the edge of the plate. Try to handle it properly, and never try to remove the lid from a laminar flow. Now when the lid gets removed, try to dip the blade into the agar, and thereafter you would then hear a slight sizzling sound. Then after that, again place the lid back.
Removing Mycelium
Now since cool the blade, open the lid of the culture dish. Try to hold it properly when you cut a piece of agar that contains mycelium out of the dish. Make sure that the piece is cut, stab it with a proper scalpel, transfer it to the receiving dish, and place it at the ensure. You have to ensure that, essentially, the culture piece stays In the laminar flow.
Edge of the Plate to be Sealed
Try to seal the edge of the new plate with that masking tape. Now the new culture dish is ready, label it with the species and then place it into a clean room. Try to repeat this process with that of additional plates.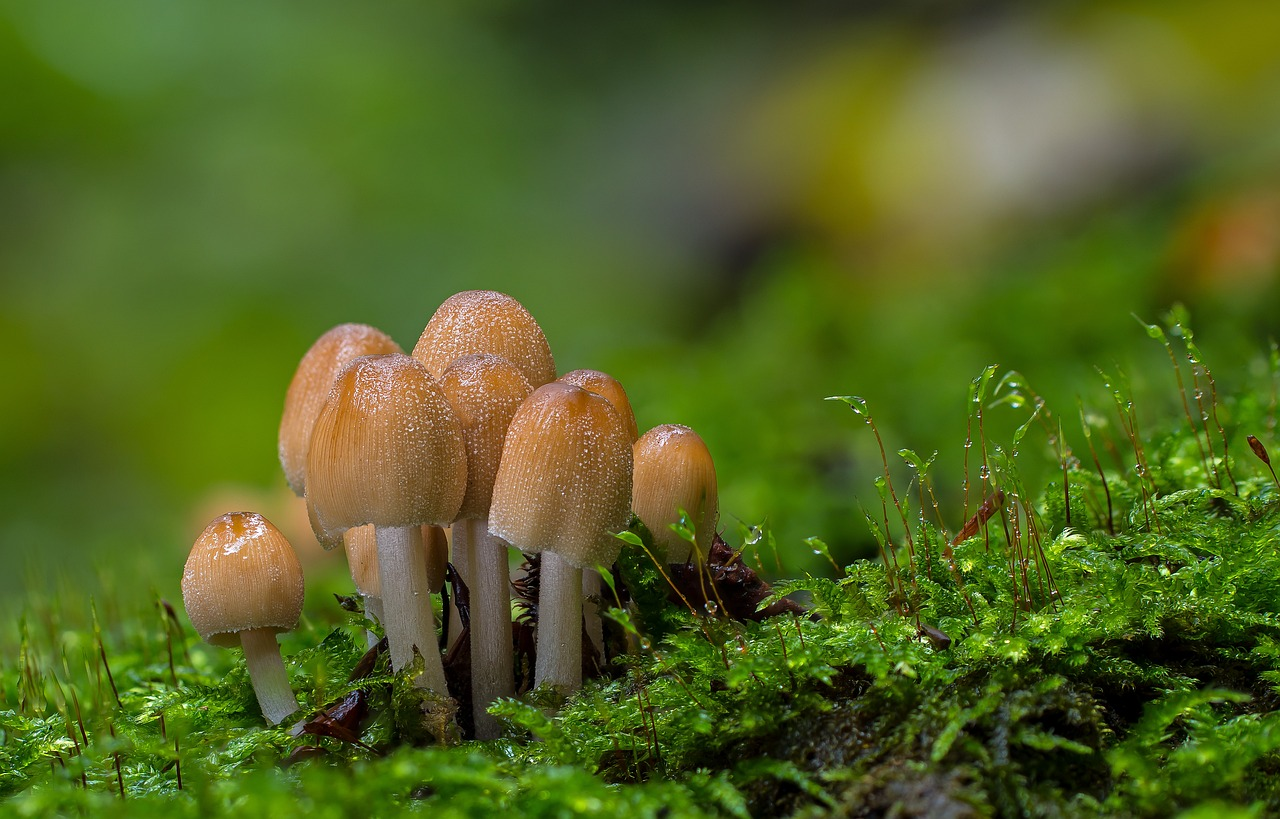 Process of Transferring from Culture Slants
The process of transferring culture from Petri dishes and slants is quite similar to each other. Make sure that the slant is to the flow of the hood with its opening end facing upstream. However, you would not be able to take a 1 x 1 cm piece from the culture slant, so try to cut how much you can grab. After that, you can seal back the culture slant so that the healthy mycelium that can re-grow and place them again for storage in the long term.
Process of Transferring from Liquid Culture in a Syringe
Now there is another form of culture which majorly is in the form of a liquid culture syringe. This is another process in spore to agar inoculation. These are the spore syringes, which are majorly used to transfer the culture directly to spawn, also known as agar inoculation. Now it is important to remember that if you seek to keep these cultures for a long period of time, you can do this through a liquid spore syringe and inoculating in agar plates.
Now the first step is to sterilize the tip of the syringe and make it red hot. Thereafter, lift the dish's lid and put a very small amount of the culture into the dish. It is important that you sterilize the syringe top in between every plate.
It is important to ensure that the plates are properly kept at a level so that the liquid does not flow out of the syringe. This is one of the best methods for inoculating agar with spore syringe. You have to ensure that the plates are kept at such a level that the culture does not flow out. Also, make sure that the culture is quite adaptable to the new plate so that it can be transferred to another plate within the next week.
Types of Agar Transfer
Apart from the process of transferring nutrient rich agar plates or inoculating agar plates with spore syringe, as mentioned above, there are certainly other types of agar transfer through which growing mushrooms is possible.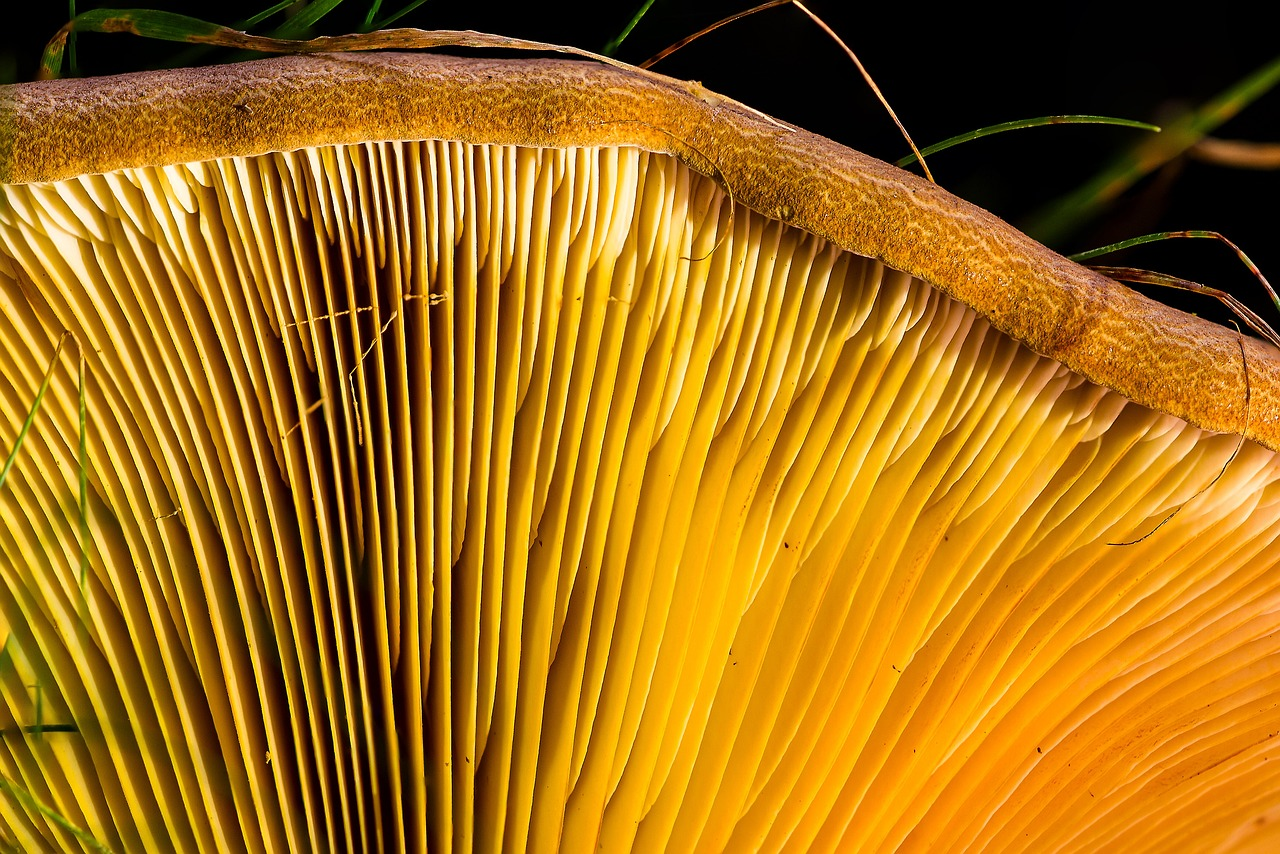 Spore Syringe to Agar
This is one of the techniques to transfer a spore to agar where using a flame; a loop is dragged across the agar in a zig-zag formation.
Grain to Agar
This is another method where you can transfer a grain spawn to agar in a simple way. Essentially here, you can use flame tweezers to pluck the grain from the jar and then place the agar bottle over it in the middle of the agar plate.
Tissue Sample to Agar
A tissue sample that is received from a mushroom will grow mycelium when placed on agar. This process is also referred to as cloning. Rip the specimen in half carefully in a clean work area. The pure interior tissue of the mushroom could get contaminated if it is cut with a knife. Cut or scrape a tissue sample from the recently exposed flesh with a tool that has been flame sterilized, and then put it in the center of an agar plate.
Agar to Agar
It is a method through which you can transfer an agar culture to a blank plate. Here the technique is used to extend the life of the mycelium culture so as to isolate the genetics. Sometimes this type of transfer is used so as to suffer from any kind of contamination or contaminated culture.
Monitoring Fungal Growth
Keep an eye on the form and characteristics of the fungal colony as it develops. This might involve elements like color, texture, and shape. Maintaining ideal environmental conditions for the fungal culture, including temperature, humidity, and light exposure, is crucial. To promote fungal development, modify these parameters as appropriate.
Storing Cultures for a Long Term
For mycology storage and cultivation, it is important the cultures are stored for a long period of time and can be used for research purposes over and over again. When most of the mycelium in a plate is used up, it is then transferred to a new plate. Thereafter this plate can be grown out and placed into new plates. You need to make sure that one plat of mycelium culture can make a minimum of 10 plates so that the total culture can grow at a significant rate. It is also important that you store the blank plates in a type of refrigerated environment, thereby preventing them from any kind of contamination.
Benefits of Using Parafilm for Sealing Agar Plates
For the storage of the liquid cultures, it is important that the agar plates are sealed up with parafilm. The following are some of the advantages of doing so
Airtight Sealing
Parafilm essentially creates a tight seal around the agar plate, thereby preventing any kind of contaminants or oxygen from entering, thereby affecting the mushroom growth.
Contamination Barrier
When you seal the agar plate with a Parafilm, you can essentially create a physical barrier against all contaminants, thereby reducing the risk of any kind of infection.
Retention of Moisture
Parafilm helps to maintain the moisture content, which plays a good reason in the growth of mushrooms.
Convenient
It is quite easy to apply and remove, thereby making it really convenient and creating a cost-effective solution.
Summing Up
Agar is an essential tool in mycology study as well as mushroom cultivation itself. With proper usage and preparation, agar can be used to study a wide range of species. You can try to optimize the use of agar in the research as well as the production of mycology.
FAQs
What types of agar are majorly used in mycology?
There are various types of agar that are used in mycology. Some of the commonly used mushroom agar recipe or mushroom spores on Agar are Potato Dextrose Agar (PDA), Malt Extract Agar as well as Sabouraud Agar. Essentially the PDA is one of the most general-purpose agar that is suitable for a wide range of fungal species.
Why is agar used in mycology, and what is it?
Agar, a gelatinous substance made from seaweed, is frequently employed as a solidifier in culture medium for use in laboratories. For a variety of purposes, including research, pharmaceutical development, and food production, fungi, including molds and yeasts, are cultured and studied on agar in the field of mycology.
How to Make Agar for Mushrooms?
Follow the manufacturer's directions to prepare the agar medium, then sterilize the liquid medium using an autoclave or pressure cooker to prepare agar plates for fungal culture. When the agar mixture has been sterilized, let it cool a little before pouring it into the Petri dishes. Work in a sterile setting, and handle the agar with sterile methods to avoid contamination. In this way, you can grow mushrooms from agar.
Can Agar Be Reused for Fungal Culture?
Agar can be used repeatedly for fungi culture; however, sterilization is required before each application to avoid contamination. Use an autoclave or pressure cooker to sterilize the agar before reusing it, and then let it cool slightly before adding it to the Petri dishes.
How to Store Fungal Cultures for Future Use?
In order to store the fungal culture for future usage, try to first transfer the culture to a fresh agar plate, or you can also store it in a liquid medium like that of glycerol solution. When you are storing the fungal cultures, it is important that you maintain proper storage conditions like temperature as well as humidity so as to prevent any kind of contamination or loss of viability.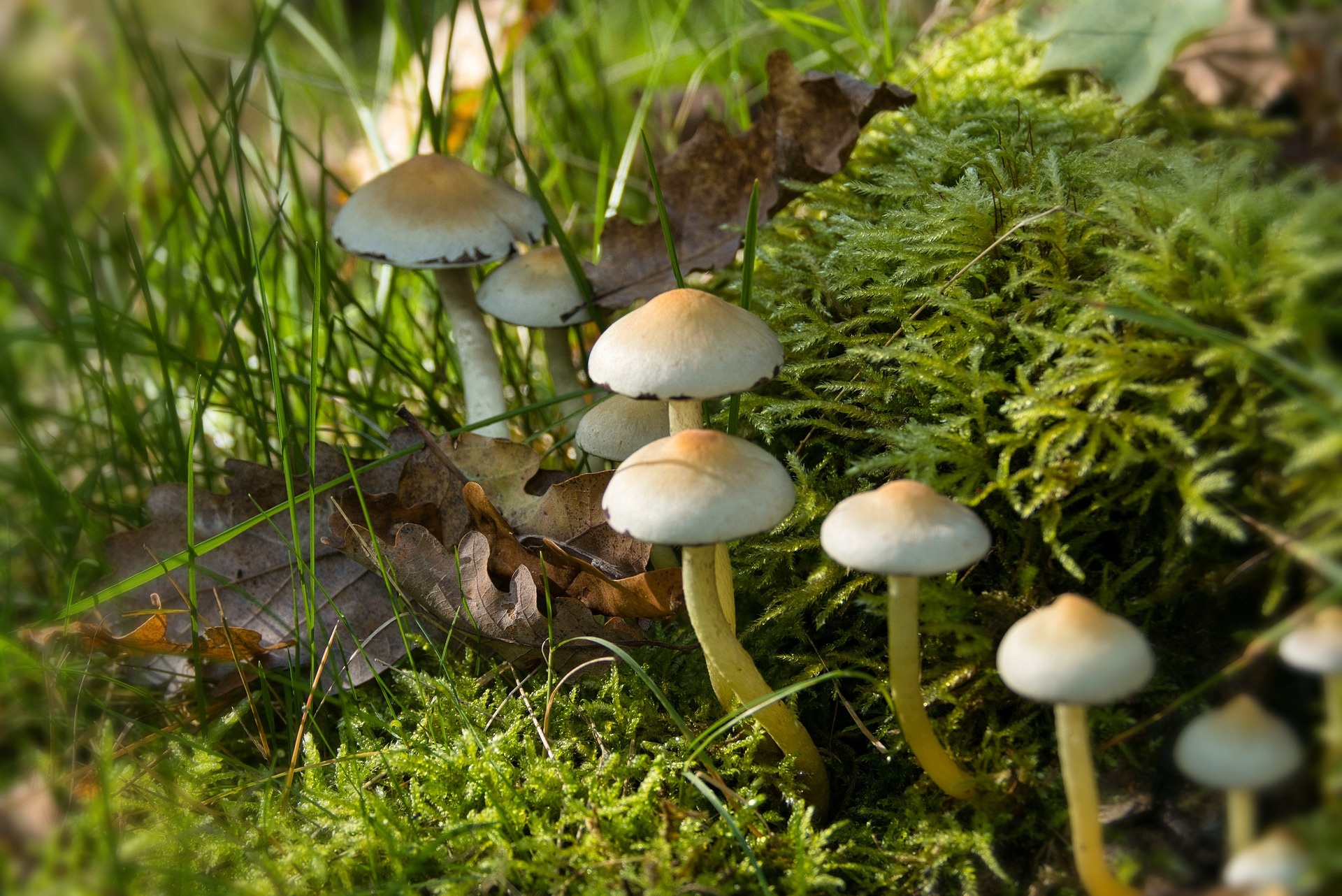 How to Monitor the Fungal Growth on Plates?
See the appearance and properties of the fungus colony as it develops on the agar plates. This might involve elements like color, texture, and shape. Maintaining ideal environmental conditions for the fungal culture, including temperature, humidity, and light exposure. To promote fungal development, modify these parameters as appropriate.